Maple Bear Gimpo Campus
Maple Bear Gimpo is a spacious and open concept campus occupying two whole floors within Maple Bear Plaza. Each classroom is filled with natural lighting and offers a warm and inviting atmosphere for students. The professional staff, many certified with education degrees or Early Childhood Education degrees, are dedicated individuals who take pride in offering the best standard of education to our students.
Programs Offered
Early Years Program
The Maple Bear Early Childhood Programs are modeled upon current Canadian early childhood practice. The programs are designed to educate the whole child – physically, intellectually, emotionally, and socially. Integration of subjects in thematic ways provide rich and stimulating programs that encourages creativity, imagination and self-expression. Our language of instruction is English where we follow the highly successful Canadian Immersion model of language learning.  Maple Bear is a secure environment where risk-taking is encouraged and where the children see themselves as capable and competent learners. Diverse learning styles and stages of development are respected at all times. Maple Bear is an exciting place where children develop a positive self-image and are encouraged to be true to themselves and to their heritage.
Elementary programs
Maple Bear believes in Comprehensive Literacy Programs that offer students creative and research based best practices in listening, speaking, reading, writing, viewing, and representing.  Maple Bear teachers create a literacy rich classroom environment that is full of level appropriate books, centres with engaging reading/writing activities, and lessons that teach specific reading/writing strategies and word study.  Teachers are always observant of the development of each student, acting as facilitator in the learning process.  The programs also utilize varied activities, with many different goals, in individual and group settings, to develop and improve students' skill set.  Critical and creative thinking skills are promoted and encouraged so that students can be successful in today's world.
Campus Facilities
Teaching Faculty
Maple Bear has qualified and trusted teachers who have passed strict recruitment standards.  They also meet all the requirements set forth by both the Korean immigration office as well as the Korean Ministry of Education.  All of the teaching staff are trained, all year round, by the Director of Maple Bear Asia, who is an educational specialist and provides professional training and support for teachers.  The Director mentors teachers and introduces them to the latest pedagogies and instructional strategies.  At the campus level, the Academic Director/Head Teacher is in charge of overseeing the teaching staff to make certain top-notch instruction is being delivered.   Our goal is to establish quality classrooms that will provide an excellent education experience to students for generations to come.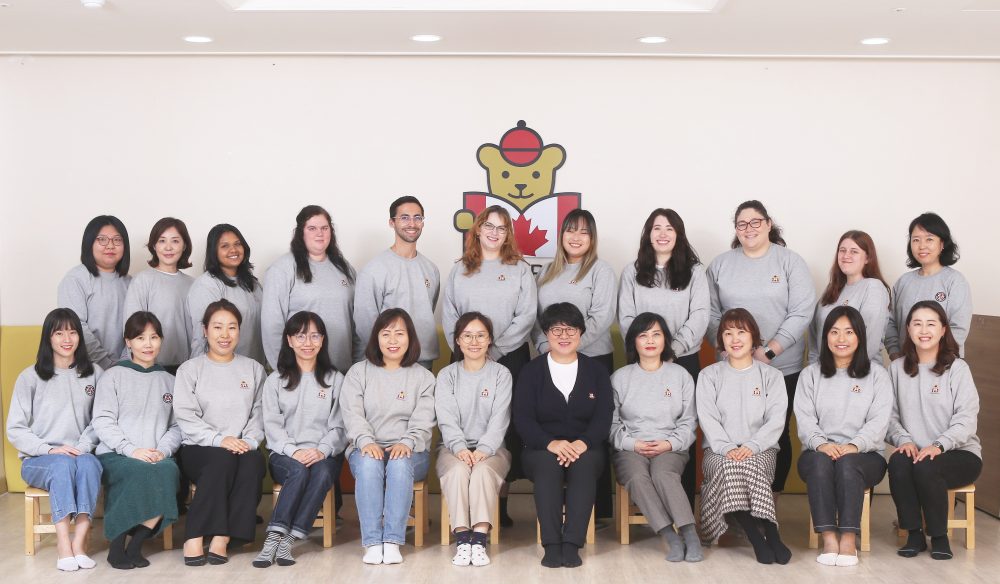 Contact Information
Hours of Operation
Monday – Friday: 9:00 am- 6:00 pm
Location
Maple Bear, 5th floor, 92, Gimpohangang 2-ro, Gimpo City
Gyeonggi-do, Korea
Contact
Phone: 031.986.0057
Please contact us for more information and/or to schedule a tour of the facilities.
Follow us on social!
@MapleBearKorea
@maplebear_korea
Naver Blog
Student Page